"I WANT THAT MULAN MCNUGGET SAUCE, MORTY!"
If you're a fan of Rick and Morty, then you probably know why people have been obsessed with McDonald's Szechuan Sauce lately.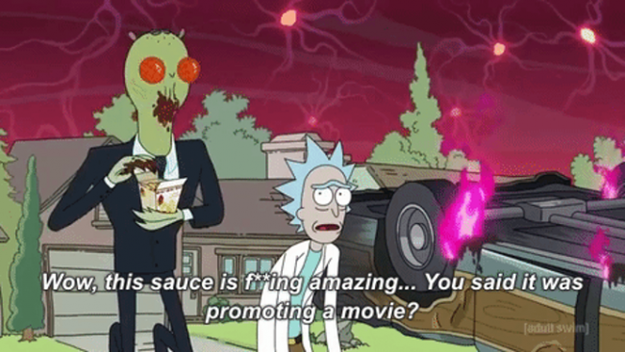 The Season 3 opener of the Adult Swim show featured Rick ranting about how good the sauce was, even though it was only offered for a limited time in 1998 as a tie-in to Disney's Mulan.
Adult Swim
Well, GUESS WHAT: McDonald's is bringing back its legendary Szechuan Sauce for one day only, and it's coming up THIS WEEK!
McDonald's
To help promote its buttermilk crispy tenders, McD's is offering Szechuan Sauce in a select few of its restaurants on Oct. 7.

You'll need to check if your local restaurant is participating first, and then you'll probably need to show up early, since McDonald's is being very clear that the sauce is available on a "really, really limited," first-come, first-serve basis.
McDonald's
---
Powered by WPeMatico