Switch things up this season.
Charlotte Gomez/BuzzFeed
Ombré Rainbow Cookies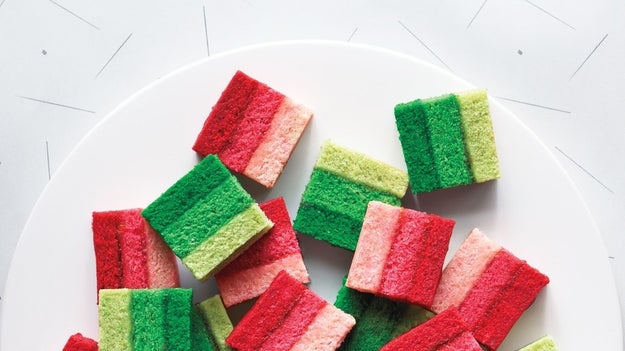 The secret to achieving this green and red ombré pattern is dividing your batter into six bowls and coloring them in different hues — although it might look like you made six different batters, it's really just one. Get the recipe here.
Peden & Munk / Via bonappetit.com
Cranberry Curd Tart
The real star of this tart is the bright red filling (which is easily made on the stovetop with frozen cranberries), so feel free to use a store-bought pastry crust as the base (literally no one will know). Get the recipe here.
Raspberry Swirl Pistachio Meringue Cookies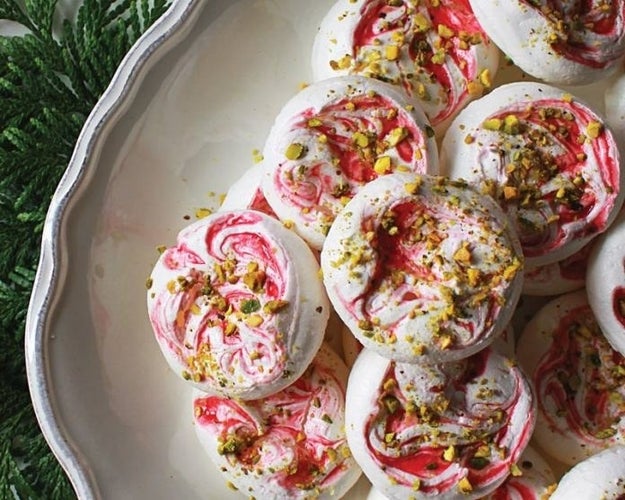 These festive meringues get their stunning red swirls from fresh raspberries (and only take six ingredients to make). Get the recipe here.
Powered by WPeMatico