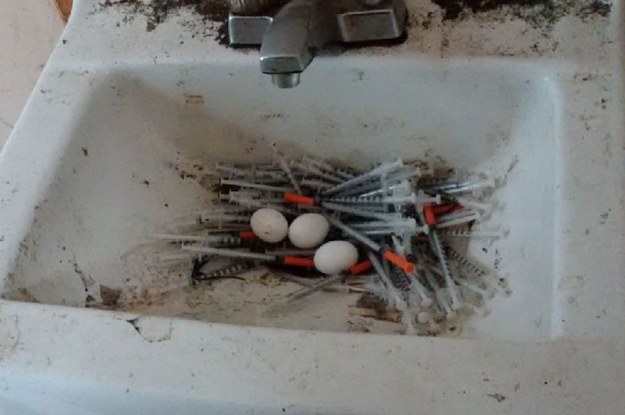 The "sad reality" in Vancouver's downtown eastside.
As Vancouver grapples with the opioid crisis, a local police officer tweeted this poignant image: a clutch of pigeon eggs carefully laid in a nest of dirty needles.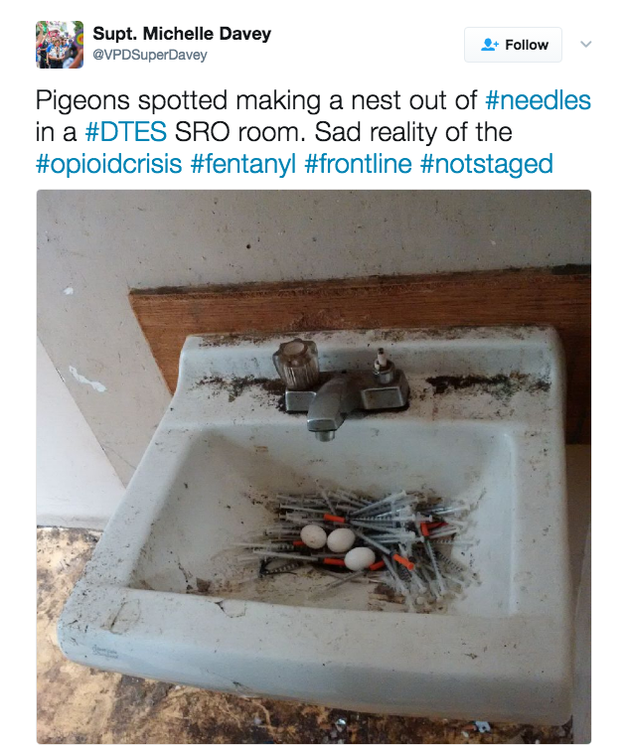 It was shared by Superintendent Michelle Davey of the Vancouver Police Department on Wednesday.
According to the tweet, she spotted the scene in a single-occupancy hotel room in the city's downtown eastside. She also said it was not staged, though it's not clear whether they were placed by a bird or a human.
The downtown eastside has become ground zero for Vancouver's battle with fentanyl overdoses.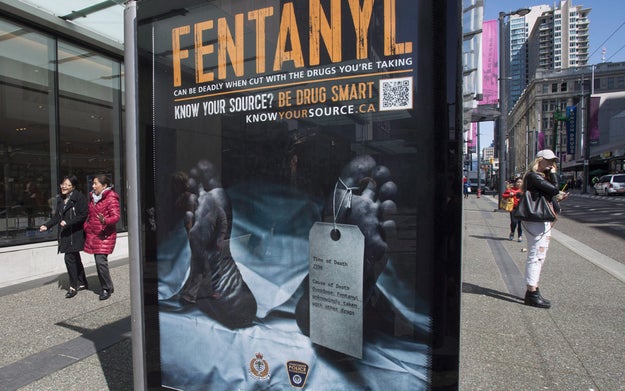 Fentanyl is a synthetic opioid, 50 to 100 times more powerful than morphine. When cut with other drugs, it can lead to overdoses and death.
Jonathan Hayward / THE CANADIAN PRESS
There have been 126 overdose deaths in the city this year, according to the Vancouver Sun.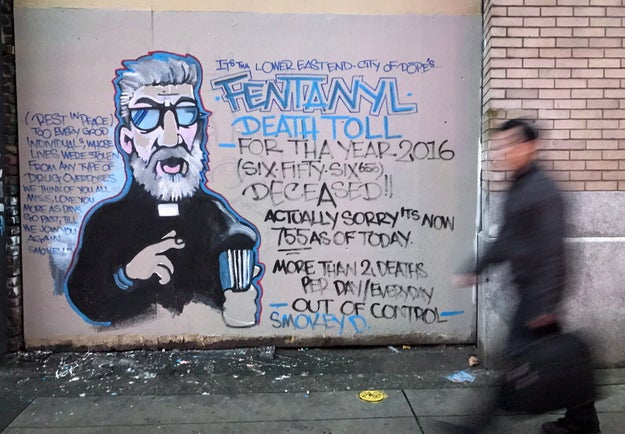 Overall the province had 922 overdose deaths in 2016, according to CBC News, an 80% jump from 2015.
Darryl Dyck / THE CANADIAN PRESS
The image now has hundreds of retweets, but for people like Davey, it's just another day on the frontlines.
---
Powered by WPeMatico